Pollution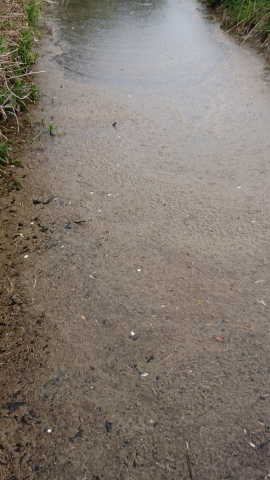 Coldhams Brook, April 2021
Anglian Water storm overflows are spilling untreated sewage into our rivers. Businesses are contaminating our rivers with agricultural and industrial pollutants. 
According to official records, the table below shows the number of hours Anglian Water discharged raw sewage in to the Cam Valley Chalk Streams in 2020.
The full data set is here
According a report in the Guardian, sewage spills or 'storm overflows' were far greater than reported.
https://www.theguardian.com/environment/2021/apr/21/raw-sewage-breaches-...
Other pollution incidents are the result of poor farming and business practices. Pretoria Energy was fined nearly £30,000 after an "extremely harmful" liquid polluted the River Cam.
https://www.elystandard.co.uk/news/river-cam-pollution-extremely-harmful...